Vermont Flower Farm Rental Treehouse
Stay the night at Stitchdown Farm in our reclaimed Japanese timber-framed treehouse, with queen bed and fire pit in the woods.
Land Treehouse
Stay at our off-grid treehouse to escape just about everything. It is a rustic offering, a place to unplug and get into it. There is no electricity, plumbing or wifi here. You can snuggle hard in the queen, mosquito-netted bed, chill hard around the campfire or explore hard our 260 acres of woods and 40 acres of pastures here on the farm. It's basically awesome here.
"Don't wait, just book it.From dense woods to sweeping pastures this place is the perfect getaway to disconnect and explore. Exactly as described, the treehouse is nothing more and nothing less than what you need. It offers majestic sounds of the forest all day and night and sits in a simple yet alluring setting that really allows you to unwind. As hosts, Andrew and Rita were awesome. They worked all day on the farm and while our paths didn't cross too often they were always around for any questions. Don't hesitate, just book it."
- Jake from NYC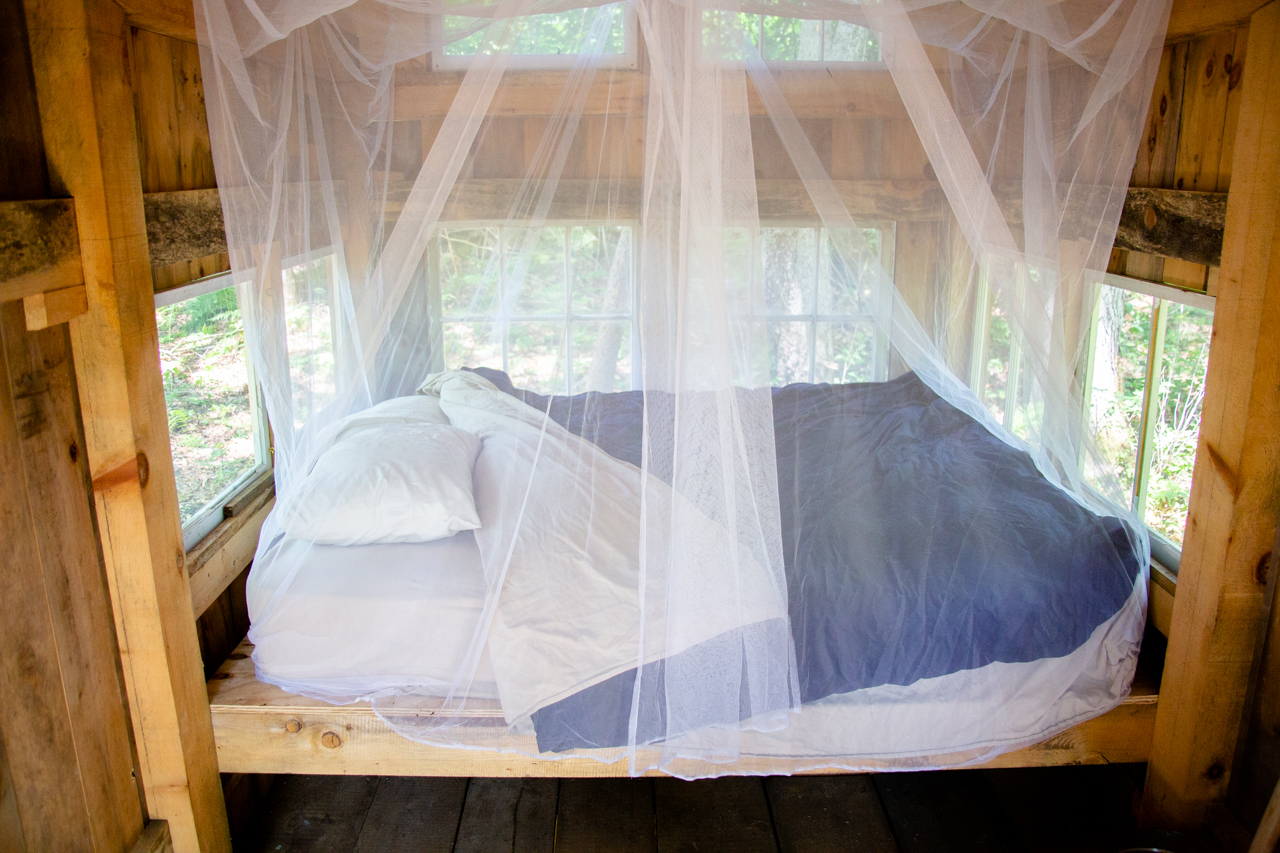 "Amazing experience! This was a truly unique experience that I would recommend to anyone a bit adventurous and to all nature lovers! I must confirm that it was one of the most comfortable bed in which I ever slept! We hope to be back soon!"
We discovered a little paradise for the two nights we spent at Stitchdown Farm's treehouse. The treehouse is so comfortable and we will have a hard time sleeping anywhere else now. We discovered a place where we absolutely wish to come back and we would recommend it to anyone going through or staying in Bethel.
"Andrew's property was spectacular. The surrounding area was relaxing and simply beautiful. The tree house was so fun to stay in- it was great to disconnect from electronics and truly enjoy the space around us and one another. My boyfriend and I look forward to coming back soon and staying longer; maybe even trying to cook on the fire! Highly recommend Andrew's unique spot."