Vermont Flower Farm & Wedding Florist Offerings
Stitchdown grows local, sustainable, chemical-free flowers for all market channels, through our event floral design, wedding floral design, flower CSA, and wholesale to florists.
We grow, arrange, and sell
flowers for all your floral needs
We work with your personal aesthetic and color palette to grow and design the flowers for your event. Design, installation and delivery of arbors, centerpieces, installations, bouquets, boutonnieres and the like. Whatever your flower needs may be, we will make sure to come up with a vision you love using seasonal flowers and greenery.
We design individual arrangements and pieces to suit your needs - bridal bouquets, boutonnières, corsages, centerpieces, arbors, etc. We will work together to create a vision for the overall feel of the florals we create together, but we will not provide any design advice or consultation beyond the specific pieces we create. This is a great option for those with a strong vision of what they want, don't need design support, but need a floral professional to create the magic you've envisioned in your mind.
DIY buckets are a great option for those wanting to save costs on flowers and/or put their friends to work. You let us know what color palette you are working with and we harvest what is blooming in the field that fits the bill. Let us know the number of buckets you may need and what day you would like to pick up. We do not offer any design help with this option.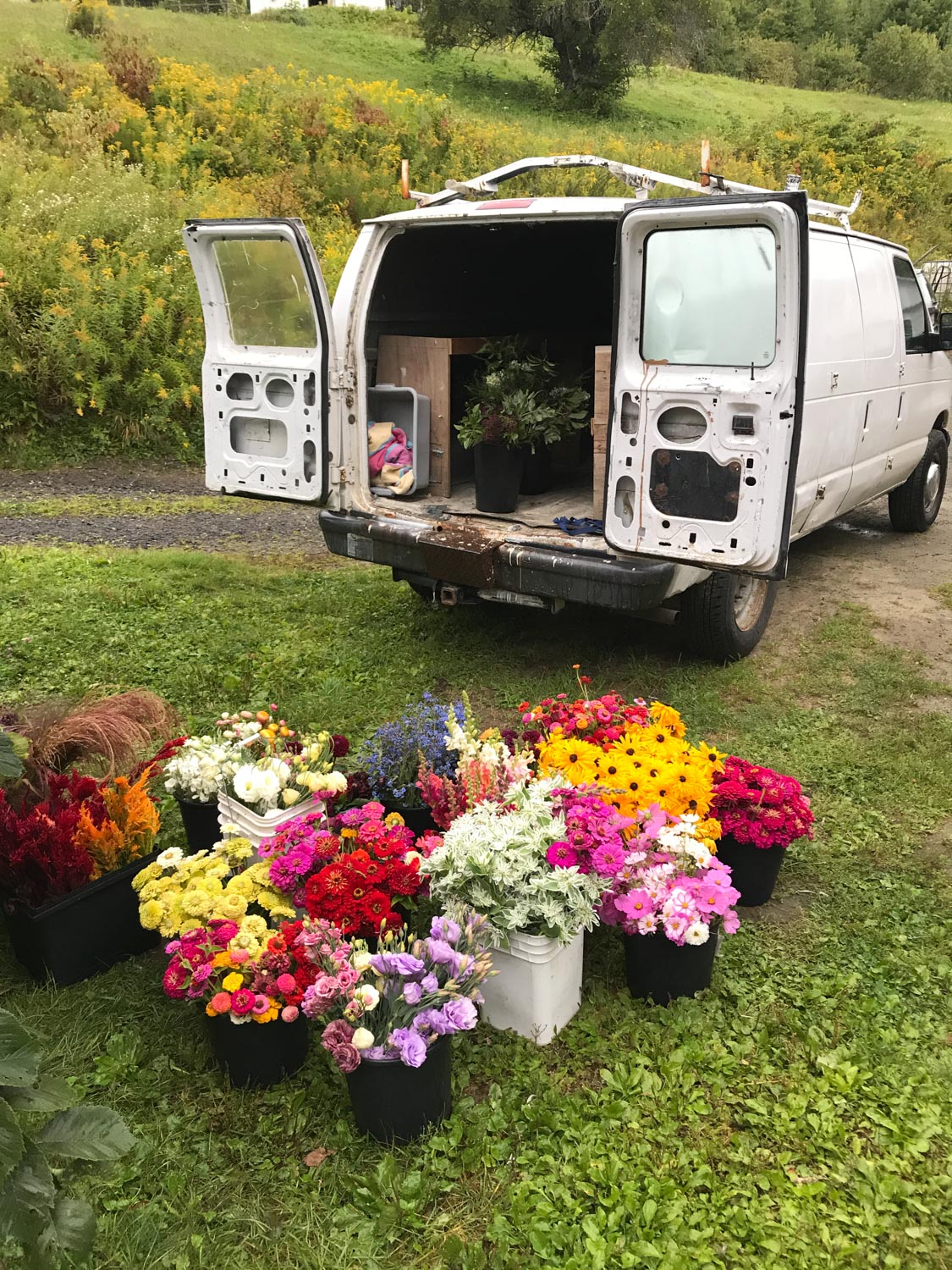 We love working with florists and designers to provide Vermont grown, sustainable, chemical free blooms as an alternative to the largely toxic, conventionally grown foreign imports in the flower industry. We send out (mostly) weekly lists of flowers in bloom to local florists and can offer both pick up and delivery options depending on location and quantity. You can get on our weekly email list below or send us an email.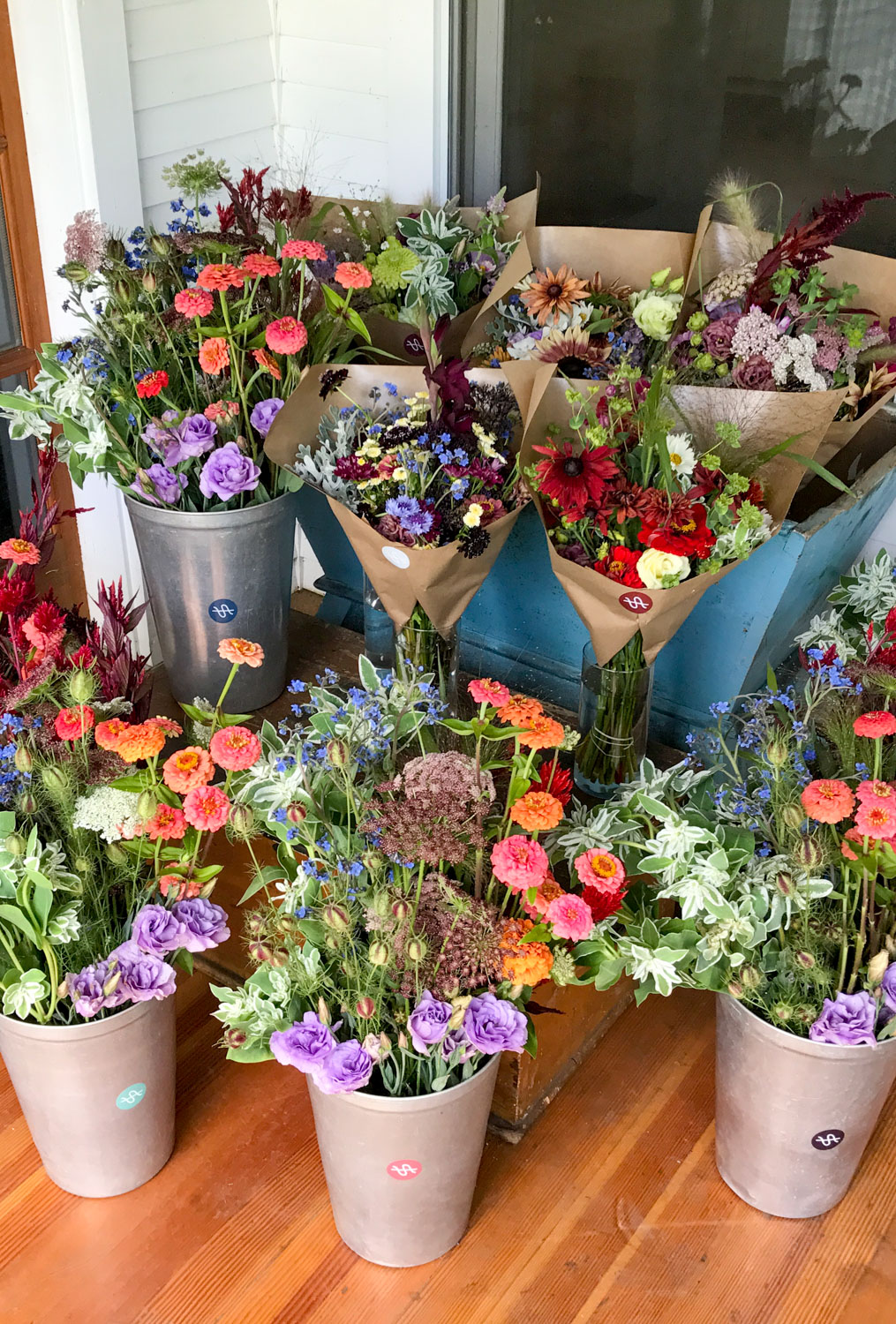 For those interested in sumptuously extravagant weekly florals. By investing in us and our farm at the beginning of the season you will receive 14 weeks of painfully luscious flowers and experience the seasonal shift from spring beauties to summer heartthrobs. Visit our CSA page for more details.
We offer custom floral arrangements, home installations, holiday wreaths, flower crowns, and during the growing season, bulk flowers for your design needs. Special orders vary in availability, timing and cost and will be fulfilled on a case by case basis. Email is the best way to contact us about your flower needs.
This summer you can find us occasionally at the Norwich Farmers Market selling pre-wrapped bouquets and select stems.